What makes Wyncode different?
We're like your professional family
We're a large community of creatives and supportive alumni within the technology industry in Miami and beyond, all starting their tech careers from the same educational hub: Wyncode. Network at events, connect with alumni, ask questions or advice, and grow bonds both professional and personal that will take you beyond 10 week program.
We go beyond career-support. We have Wyntalent.
For all your job search needs.
Wyncode is proud of it's full time dedicated job support team helping you get your dream career, whether it's entry level or any experience level after that. The job search can be tricky, but we're here for support! From help with resume building and interviewing to connecting you to a rich network of hiring partners and friends. Wyncode's goal has always been job-ready education, and this is just one way we help make that happen. Check out some of our hiring partners!
And best part of all, our Wyncode Family.
See what students have to say about Wyncode
Connected through a growing slack channel of career advice, job opportunities, education resources, and really good laughs. You'll have access to all of this and more when you join the Wynfam. Who says networking can't be that easy?
We have our very own co-working space.
Modern, cozy, and a great place to network
Our campus is a constant source of inspiration, partnership and the shared philosophy of NEVER STOP LEARNING. As a major player in the tech industry here in Miami, we are constantly growing our network of alumni, hiring partners, and friends. Our open spaces are filled with designers, developers, and digital marketers working hard in their projects, creating and collaborating. Our kitchen and lunch areas are stocked with all your basic needs (and most days that includes cold brew!). There are quiet rooms and meeting rooms for those who need to focus and our classrooms are full of all the tools you will need to learn.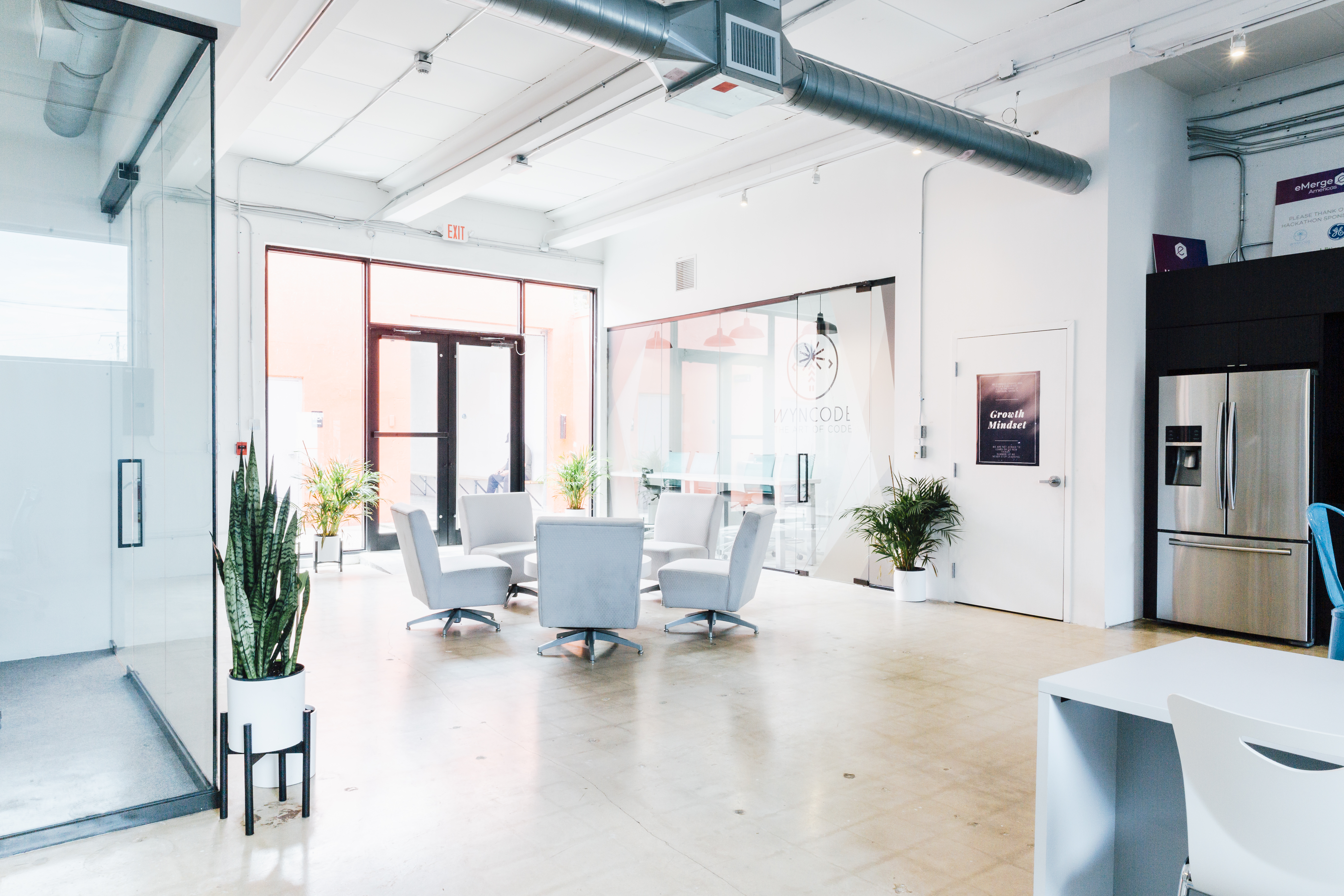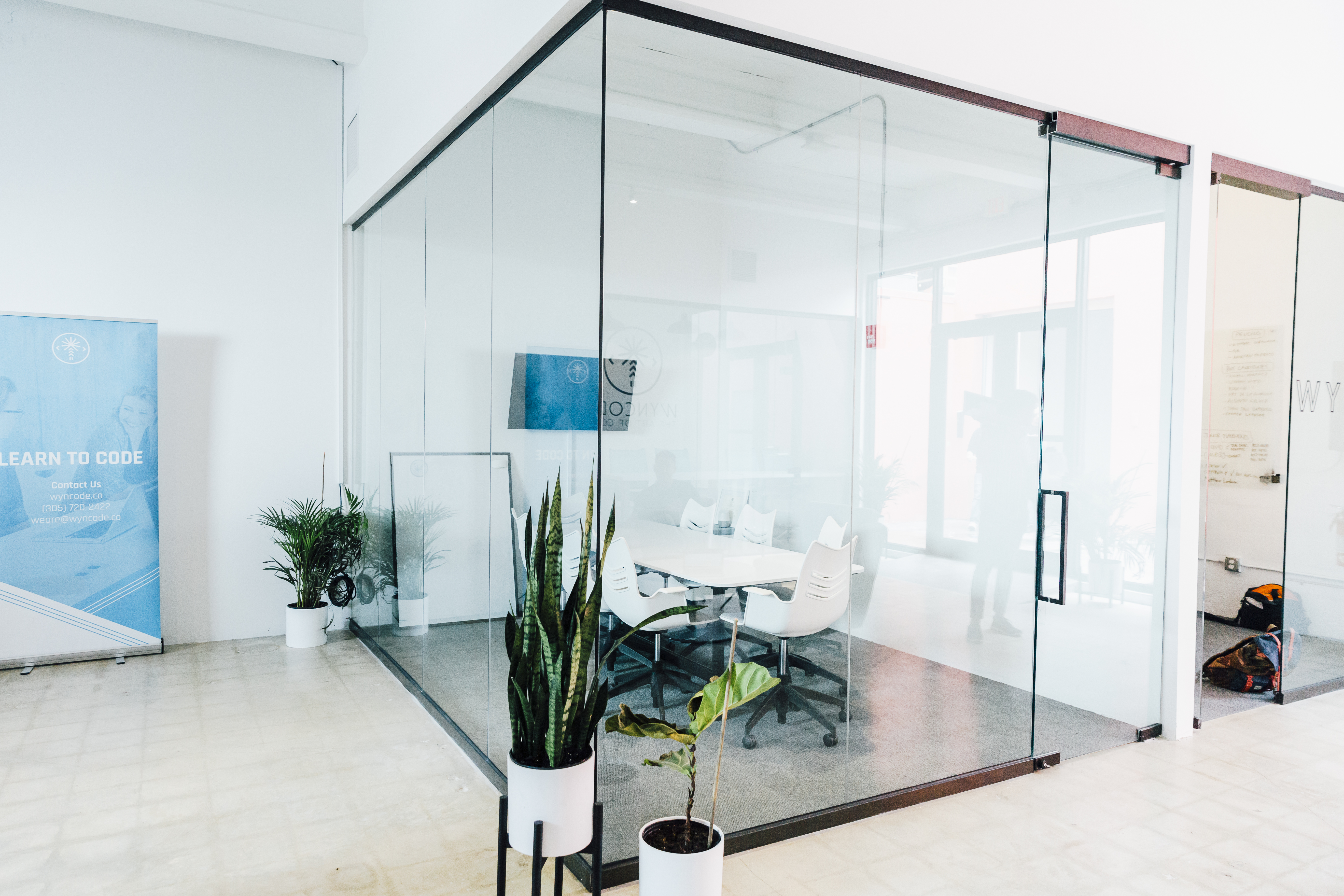 We are in the heart of Wynwood.
Our favorite place to be.
Wyncode Academy chose Wynwood to put down roots with our first brick-and-mortar campus, Wynbase! We believe technology is an art form and Wynwood is a neighborhood where tech and art live in harmony every day. Just steps away from amazing restaurants, shops, and galleries we're proud to call Wynwood our home.