Your first step to becoming a Web Developer!
Come and find out if coding is for you! We'll talk about our new part-time program at Wyncode, where you'll be able to learn how to build a web application in 12 weeks! The part-time program is an opportunity to gain a foundation in web development through evening classes meeting three times a week. Our second cohort begins on May 1st!
Join us in our brand new Wynbase location, we're excited to talk about Wyncode and take you through the first lecture of the full-time web development program!

Wyncode is proud to be the #3 most reviewed in-person code school in the country on the industry-leading website Course Report with a 4.63/5 star rating.
Wyncode is the place tech companies look for developers. Our hiring partner network includes 300+ companies looking for developers. 100+ companies in our hiring network have hired a Wyncoder, with over 45 hiring more than one graduate. Some of our top hiring partners are Carecloud, MDLIVE, Kipu Systems, SATO Global Solutions and Cloud Logistics, all companies that have hired over 5 Wyncoders. Kipu Systems and MDLive, have hired over 7 Wyncoders each. But the company that has hired the most is Carecloud with 11.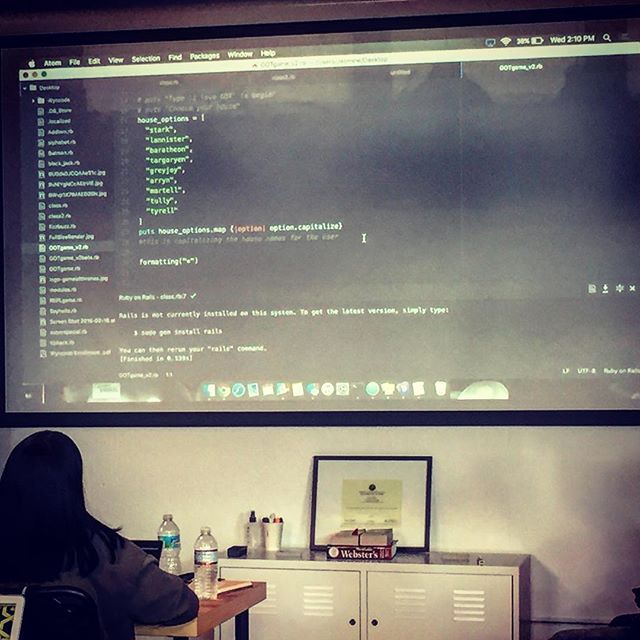 If you seek to make a change in your career by becoming a developer, this introductory lesson is the first step! During the session, we will explain exactly what coding is, why everyone should learn to code and what you can build with those skills. Bring your laptop and get ready to try it for yourself, as you'll write your first lines of Ruby code. Interviews are happening on a first-come, first served basis now to sign up for the course in May. Visit http://wyncode.co/full-time-web-development to learn more and please RSVP for this event.

If you are not able to make one of our introductory lessons feel free to contact us directly at admissions@wyncode.co and we will set up a meeting for you to learn about our program. Wyncode immerses ambitious individuals in a demanding and inspiring learning environment engineered to develop successful coders with business acumen. The first of its kind in South Florida, we believe in promoting programming literacy using a disruptive education model and feel that a boot camp environment is the best way to learn practical and relevant coding skills quickly. Wyncode is licensed by the Florida Department of Education Commission for Independent Education.