You are invited to sit in on a Wyncode lecture. We are offering two times, one in the morning and one in the afternoon, so you can come when it is more convenient for you. Both of our top-notch instructors will be available, so sit in on one or both of their classes to see if you enjoy the Wyncode learning environment!
We will be hosting you in our new space, Wynbase, where we hold full-time and part-time web development courses throughout the year. Go to wyncode.co for more information about learning to code with us.Our next cohort begins on March 20th!
Wyncode is proud to be the #2 most reviewed code school in the country on the industry-leading website Course Report with a 4.63/5 star rating.
We have graduated over 350 students. Our hiring network includes over 164 companies with over 44 hiring more than one graduate. Our top four hiring partners have hired at least 5 Wyncoders. They are MDLIVE, Kipu Systems, SATO Global Solutions and Cloud Logistics.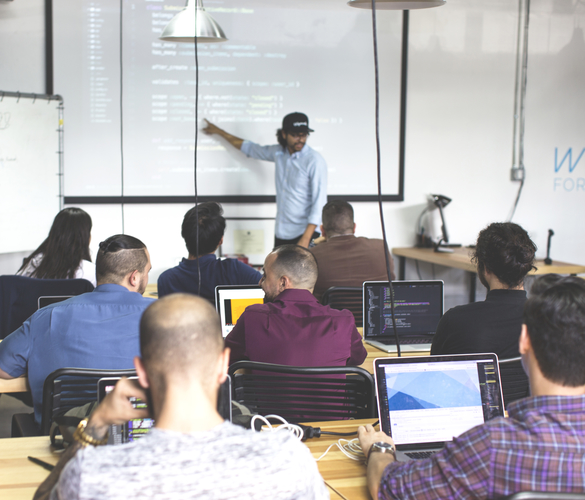 If you seek to make a change in your career by becoming a developer, this is the first step! Interviews are happening on a first-come, first served basis now to sign up for the course in March. Visit http://wyncode.co/full-time-web-development to learn more and please RSVP for this event.

If you are not able to make one of our  lessons feel free to contact us directly at admissions@wyncode.co and we will set up a meeting for you to learn about our program. Wyncode immerses ambitious individuals in a demanding and inspiring learning environment engineered to develop successful coders with business acumen. The first of its kind in South Florida, we believe in promoting programming literacy using a disruptive education model and feel that a boot camp environment is the best way to learn practical and relevant coding skills quickly. Wyncode is licensed by the Florida Department of Education Commission for Independent Education.